AROS BROADWAY
---
Simple, elegant and f***** fast!

AROS Broadway
The fastest booting Amiga-like- Multimedia OS gets a new face.
DOWNLOAD THE LATEST VERSION HERE!
Full of features but also a lightweight LiveCD
Many new big and small functions makes using it a joy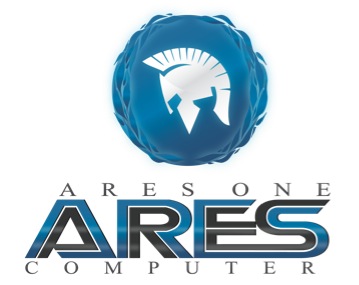 Quickstarter (saves room when not needed, brings fast access to your apps)

(done)

Broadway UP2DATE (get the latest updates for your apps or System-parts with just one click)

(done)

Optimized installation

(in progress)

User-switching (separated Admin, user-accounts)

(done with 0.0.3)

Printing with Postscript capable Printers

(done, software support in progress)

Videoguides for newbies

(in progress)

UAE - Integration

(done with 0.0.2R8)

Amiga Media Center DEMO

(done)

Own Iconset

( 95% done)
THE CORE
AROS Broadway is based on AROS.
AROS is a
free and open source implementation of the AmigaOS 3.1 APIs.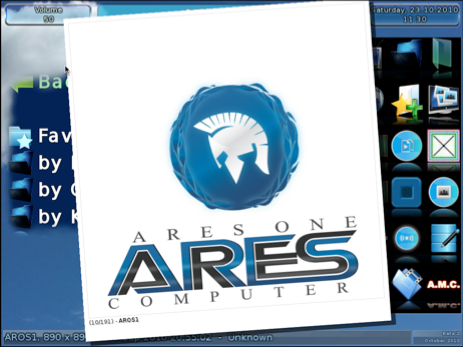 SURFING THE WEB
Surf the web with OWB, a modern, on Apple Webkit based, Browser.
CHATTING WITH FRIENDS
Use WookieChat to stay in contact to your friends or family
SECURITY
Since now even Mac OS X has 2 trojans available in the wild - AROS is the only OS with no Virus or Trojan available for now.
Conclusion: AROS is actually the safest OS in the World
MULTIMEDIA
Enjoy your Music, Videos and Photos with the included Viewers like Lookhere and M-Player
OFFICE
Write Letters with Cinnamon Writer, export them to PDF and send them with SimpleMail to you partners or friends.
Ohh and if you want you can Print your Images or documents with nearly any Postscipt compatible Printer on
earth.
BURNING DISC
Use FryingPan to burn your media on disk. *NEEDS A KEY WHICH IS ALSO BUNDLED WITH EVERY AresOne
GAMES
Play Games like DOOM, QUAKE or OpenTyrian. Or if you like you can play AmiChess to train your Brain.
3D
AROS uses Gallium3D for outstanding 3D performances.
CLASSIC AMIGA APPLICATIONS
Thanks to the UAE-Integration through JANUS-UAE, you can enjoy your beloved classic Apps like Newtek's Lightwave or ArtEffect side by side with your AROS apps.
SPEED / EFFICIENCY
Broadway boots on a stock AresOne (available at
www.vesalia.de
) within 5 secs after the ARES-Logo (Bootscreen of the AresOne). After powering on you are within 10 sec. surfing the Web!
EASY SETUP
Broadway is preconfigured for
AresOne
and Imica (inlcudiing compatibles) But it supports every Hardware AROS does. You can easily choose the right devices via Prefs Icon in the Quickstarter.
This Process is also shown in an included Video-Guide
EXCLUSIVE FUNCTIONS FOR ARESONE-customers
Broadway will be able to recognize that it is running on an
AresOne
, this enables some features like BIOS-Updates and AROSBIOS. AROSBIOS is a modern Version of the classic Kickstart known by every Amiga-Fan. After powering on your machine you will get straight access to AROS, even if no Harddrive is installed. This Feature needs a replacement of the Bios-Chip with an bigger on.
MULTI-USER FEATURE
Broadway allows to change the active user during runtime.
This means Mom can have their own Documents-Folder and Dad his own....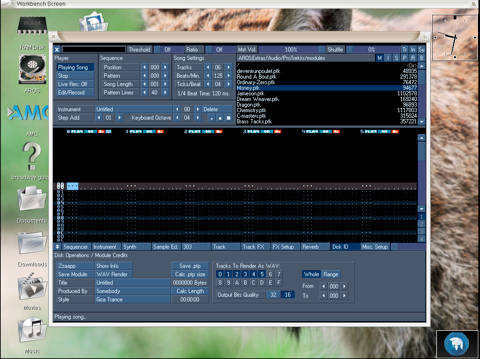 No more missmatch of your data.
QUICKSTARTER
Quickstarter is a simple, configurable dock. If you don't need it, it is just minimized to the start button. It is fast and you will find all basic apps right down the way.
PRINTING

AROS Broadway suports all Postscript compatible Printers (for example Lexmark, Brother, HP, Epson, Samsung)
ULTRA COMPATIBLE
AROS Broadway allows editing and exchange of nearly all media-files you would expect, such as PDF,RTF,Movies,Music,Images.
You could also use Google-docs to work on your office documents