AROS BROADWAY
---
Simple, elegant and f***** fast!

ARES DEVELOPER CONNECTION
DOWNLOAD THE LATEST BROADWAY VERSION HERE!
If you are coder with the desire to be part of the next big thing in open-source operating systems
Just join the AROS community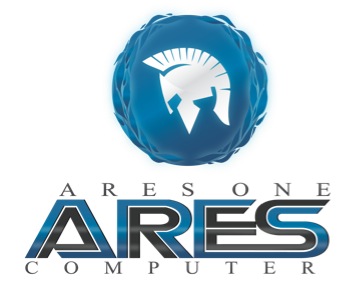 But also small firms or single coders with the idea to earn money are more than welcome.
Commercial projects can benefit if they bring their software simultaneous for AROS, AmigaOS and MorphOS
Take apps like Cinnamon Writer or Amiga Media Center (AMC) or the game BOH as examples.
Other great examples are FryingPan and the great Hollywood Engine available for MacOS,AmigaOS, AROS, MorphOS and Windows.
If you code for AROS you won't went in the trouble to be one of billions, YOU can be the FIRST who brings a Killer app!
Get free support !!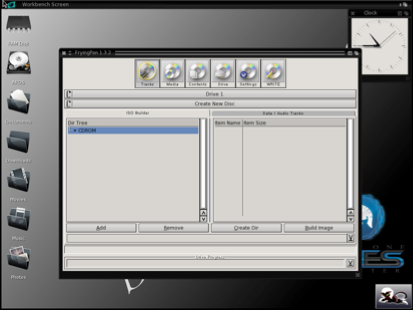 Broadway is a slim distribution which has for every task a single app. If you fill a gap and your app will be included you can benefit:
1. All donations made by users to Broadway will be shared
2. With every sold Ares Computer System a part will be collected and shared with the active or passively involved developers
3. Bigger projects can get also help in form of developer-systems and money
4. There is already a shop-system available
www.ares-shop.de
and an app-browser with integrated app-store is coming too
Don't miss the opportunity of your life
- be part of a big snowball made of yummy chocolate - an open-source reimplementation of AmigaOS.
START NOW!!
You can either contact me directly for commercial projects or ARES COMPUTER related stuff.
Don't miss the friendliest community on earth! Exchange your thoughts or get /give help on
aros-exec
START CODING NOW! Get a full fletched Development Environment with IcAROS desktop

http://vmwaros.blogspot.com/

(interested coders can also get a WIP-Version of Braodway)

TRY IT OUT NOW! - WITH VIRTUALBOX on Mac OS X , WINDOWS or LINUX

YOU CAN GET THE LATEST BUILDS OF PLAIN AROS ON
WWW.AROS.ORG

AN LINUX HOSTED VERSION AND AN WINDOWS HOSTED ARE ALSO AVAILABLE!


DON'T MISS THE TRAIN!